We are members of Rotary international, working voluntarily to bring about awareness about addictions in our society and strive to bring about behavioural change in the society, reduce the percentage of addictions and facilitate the treatment and rehabilitation. At present there are over 1.2 million Rotarians world wide in over 200 countries. In India we have 150,000 Rotarians. We want to spread the knowledge about the ill effects of Addiction on physical social and emotional health of individuals. This initiative to raise the overall awareness about addiction.
Our Vision
Strive for addiction less India .
Our Mission
We strive to bring awareness about the increasing addiction in the society. Educate the young generation about ill effects of addiction and partner with likeminded individuals and organizations to help reduce the problem on addiction in our society
Brief Introduction:
Addiction is the growing curse of modern age and it is increasing in dangerous proportions all over the world. The addictions fall under 4 main catagories, we can put the acronym as N.A.D.I. as it is easy to remember.
We need to address all these addictions. The statistics are staggering for India. 33 percent of young people between 20 and 30 years are smokers in India, 12 percent of the worlds smokers are in India. Today we have 275 million ( 27.5 crore) persons consuming tobacco in one form or another in our country. This addiction brings cancers of mouth and stomach, ulcers, Lung diseases, Gangrene of toes and legs with them.
Alcohol has fast catched up as a fashionable addiction with our youth. We have over 62.5 million persons in India today who are addicted to Alcohol. This does not include the number of persons who consume occasional alcohol like once or twice a week, whom we call as social drinkers. These are people who can not live without alcohol. Large number of liver cirrhosis cases, neurological disorders, diabetes, blood pressure, cancers come along with it. Alcohol addiction is the starting point of social, economic, physical downslide for a person as well as for his family. We see hundreds of such families devastated by alcohol.
Drug addiction like Cannabis, brown sugar, Heroine, ketamine, fortwin has increased by 30 percent in last 1 decade in India. You are aware that 70 % of youth in Punjab today are taking drugs. 600,000 people die every year due to drug overdose and complications, that is more than all the corona virus deaths in the world !! 50 % of those who get injected suffer from hepatitis.
Nearly 75 percent of Indian homes today as at least 1 addict of Nicotine, alcohol or drugs. Add to it the latest addiction of Internet abuse, dark web, child pornography and prostitution. Children under the age of 7 or 8 are also lured into this internet abuse unknowingly.
Instead of wondering why our youth are becoming addicts, we should start asking better questions to ourselves. What can we do to prevent this happening? How can we wean them off their addictions? How we can we make them more responsible citizens?
We, the Rotarians have taken up this challenge and need the support of all of you to help us fight this menace of addiction in our country. We know that this is a mammoth task but Rotarians are known to take up such mammoth tasks and finish them successfully. In 1985, we decided to eradicate Polio from the world when it was affecting 365000 children in 1 year, and today we are on the brink of polio eradication. We have pledged to educate underprivileged children in India through our Rotary initiatives of happy schools and e learning.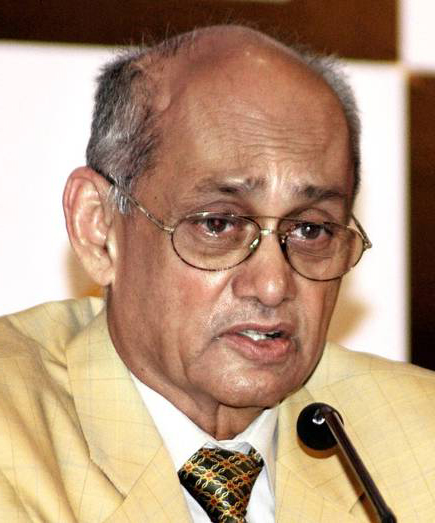 Kalyan Banerjee

Past RI President
Dear Rotarians,

I am really happy that we have launched this website dedicated to addiction prevention today at the hands of President Holger Knaack.
Addiction in all forms is spreading rapidly throughout the world and it is time we Rotarians take initiative to overcome this Pandemic of Addiction.
Websites, in today's world, are a very effective way to spread the information, gather the information, interact with each other and to increase our impact and expand our reach as per our new strategic plan.
This website is easily accessible from your mobile phones too. Not only that, you can upload your projects from your mobile phones when you complete the project, so go ahead and utilize this important resource.
My compliments to Rtn Dimakh Sahasrabuddhe and Rtn Dr Deepak Purohit, who have taken a lot of efforts to build this website through their vocational service.